Return to Nature with Redend Point by Sherwin-Williams
Self-described as minimal yet cozy, this crimson-based beige is likely to warm up any space. Reminiscent of the slot canyons of the American Southwest, Redend Point's earthy, sun-kissed tone invites you to return to nature - straight from the comfort of your own home.
Reconnect with yourself and others via Redend Point's blush-beige hues, and explore the nurturing effect color can have on the body and mind. Redend Point's versatile nature can be explored in a number of ways. Isolate to add pops of color or temper with similarly inspired tones to create calm, soothing spaces.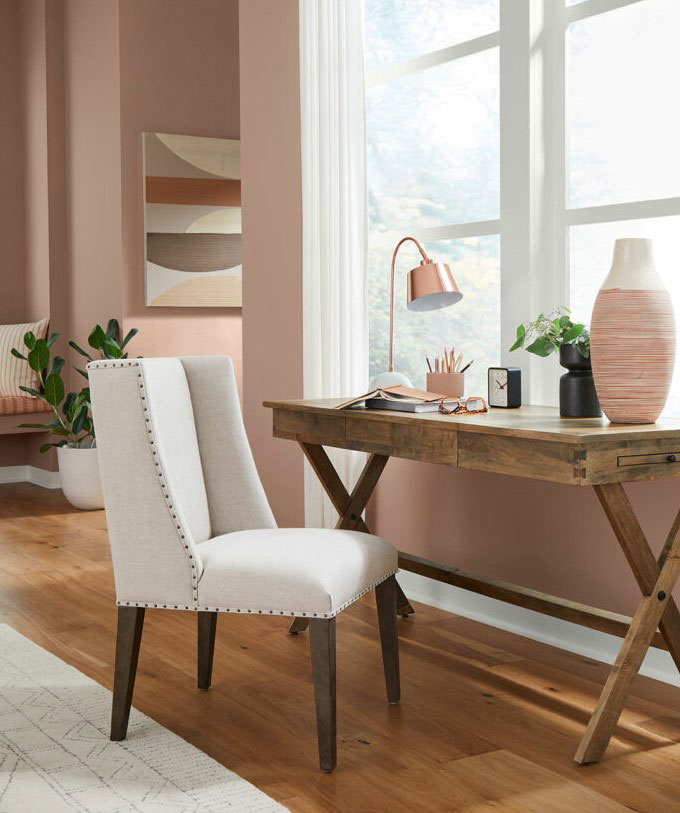 Photo: Courtesy of Sherwin-Williams