Find Comfort in Ironside by Dutch Boy
Elegant and Poised, Dutch Boy's prized color, Ironside, is the perfect neutral – in more ways than one. Not only does it play on the ideal combination of warm and cool temperatures, it also captures the ideal spectrum of light as the perfect mid-tone.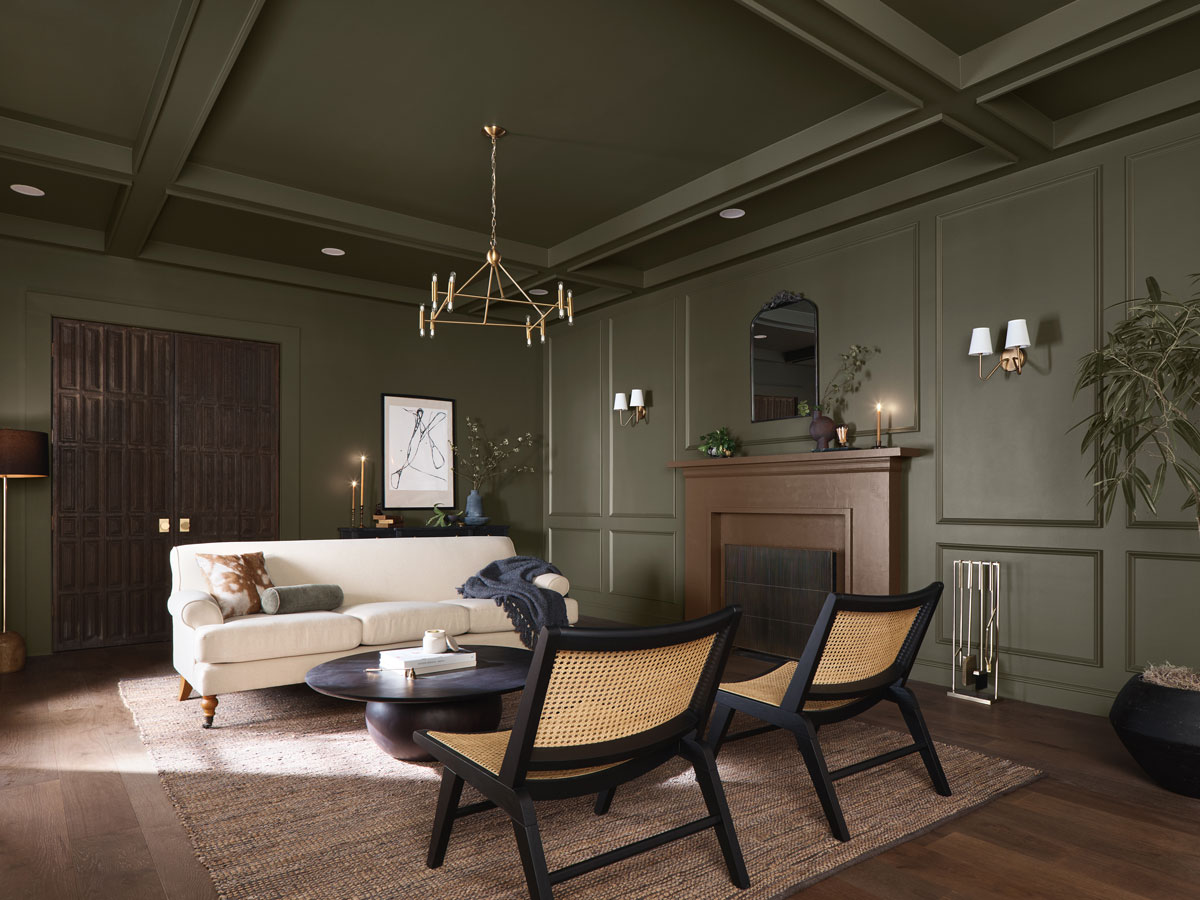 Photo: Courtesy of Dutch Boy® Paints
Moody yet playful, Ironside is a great choice for those wishing to dip their toes in the dark and dramatic paint pool. Recent design trends, such as the Dark Academia aesthetic and soft goth movement, have increased the need for sophisticated pallets that invite comfort and donnish charm. Ironside, with its dark brown undertones and olive green hues, strikes just the right balance. It's light enough to bathe your space in a soothing finish but mysterious enough to tease the senses and encourage thoughtful reflection.
Now, invite the spirit of the sea into your home and wrap your walls in its soothing embrace through the sophisticated colorways of Ironside.