Design for Double Duty
Summer is the perfect time to maximize your garden's potential. If COVID has taught us anything, it's that we're masters at adapting. Remember when our kitchen islands effortlessly morphed into makeshift classrooms? Or when our humble closets magically evolved into temporary offices? So who's to say we can't do the same with our outdoor courtyards and gardens? Just because the pandemic is coming to a close doesn't mean we need to abandon our newfound love for multifunctional spaces.

More and more, people are taking to the great outdoors by turning their yards into open-air kitchens, gyms, and offices. This summer, make the most of your garden by transforming your space into a multifunctional oasis full of luxury and charm. Imagine stepping outside with a cup of coffee in hand to a tree-covered yoga studio, complete with blue skies, warm air, and the gentle chirps of birds.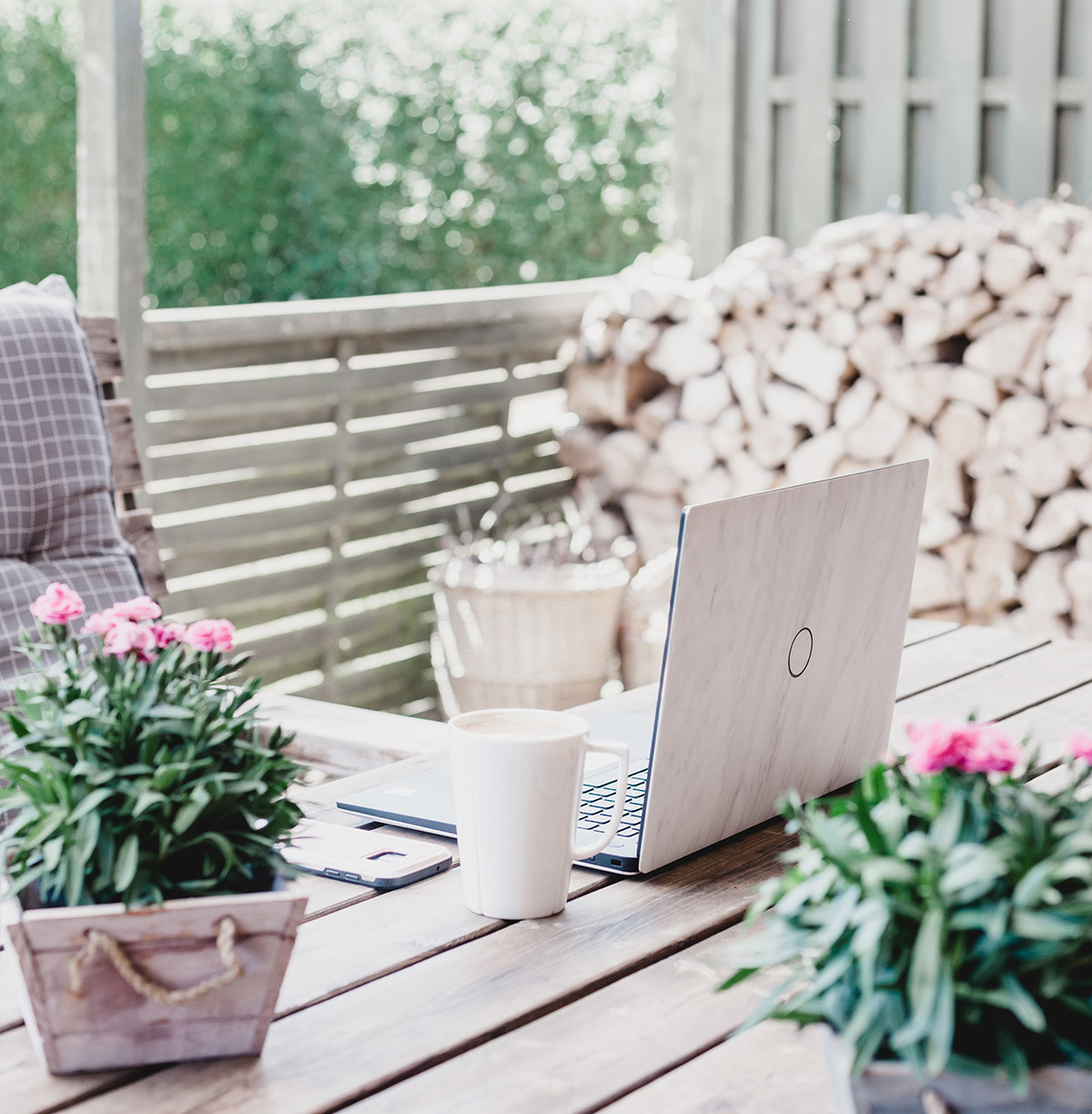 Photo: Courtesy of Georgia de Lotz
The secret to a successful outdoor addition lies in artful zoning and clever furniture placement. If you've ever lived in an open-concept home, you might be familiar with the concept. Determine what you want your space to be used for, and create boundaries through rugs, furniture, plants, and décor.

Let's say you wanted to build an outdoor kitchen with a sitting area. Choose one area of your patio for dining and another for cooking. Further separate the two through natural boundaries like your furniture and rugs. Both of these tools are great for dividing your space and giving the appearance of separation. Complete the look with thoughtful design elements and décor options, such as outdoor pillows, lighting, and signs.