Embrace the Nature of Flight with Sea Breeze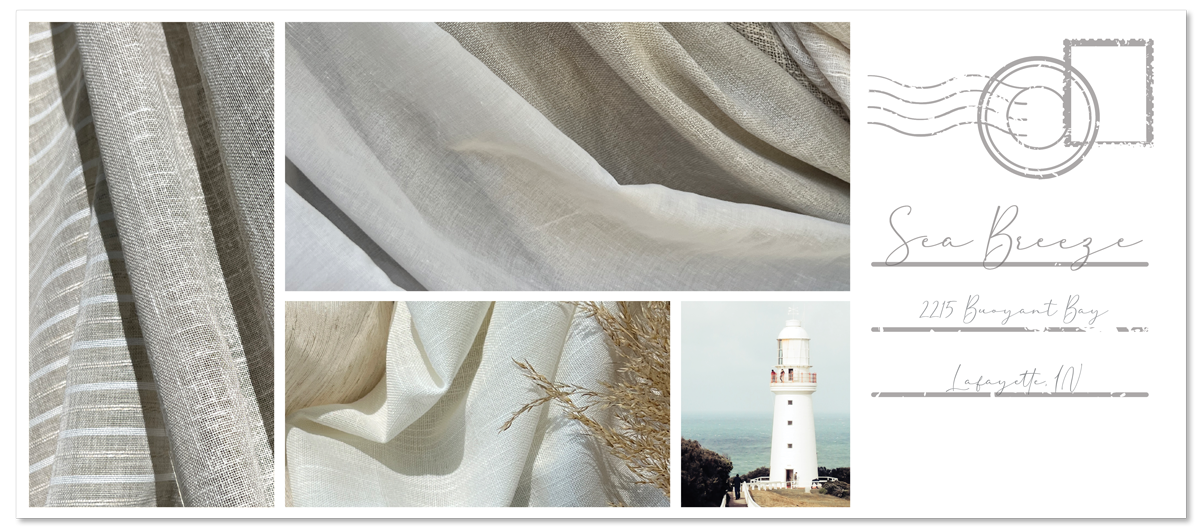 As the summer season fast approaches, we find ourselves eagerly awaiting the opportunity to crack open our windows and bask in the warm summer breeze. Invite the soft glow of the season into your home with Sea Breeze: A topflight collection of sheers designed to withstand the rigors of everyday life.
Elegant enough to stand alone but versatile enough to harmonize, this lightweight collection of fabrics encourages you to embrace the whimsical nature of flight – and turn your home into a flowing oasis. Escape the day-to-day, every day, with the delicate white, flax, and honeyed hues of Seabreeze.
Psst. Want a closer look? Browse our portfolio today for a closer peak at our Sea Breeze collection.