Cut Costs with Energy Efficient Light Bulbs
One of the easiest ways to save energy and money is by switching out your home's lighting. Traditional incandescent bulbs are highly inefficient and waste an inordinate amount of energy on heat rather than light. Due to how incandescent lights are designed, only 10% of the energy an incandescent bulb consumes is converted into visible light, while the remaining 90% is given off as heat.
Switching to a more energy-efficient lightbulb, such as a compact fluorescent bulb (CFL) or light-emitting diode (LED), could help you reduce your energy consumption and lower your home's carbon footprint. LEDs are reported to use up to 90% less energy than that of their incandescent counterparts – and could save you up to $225 in energy costs per year.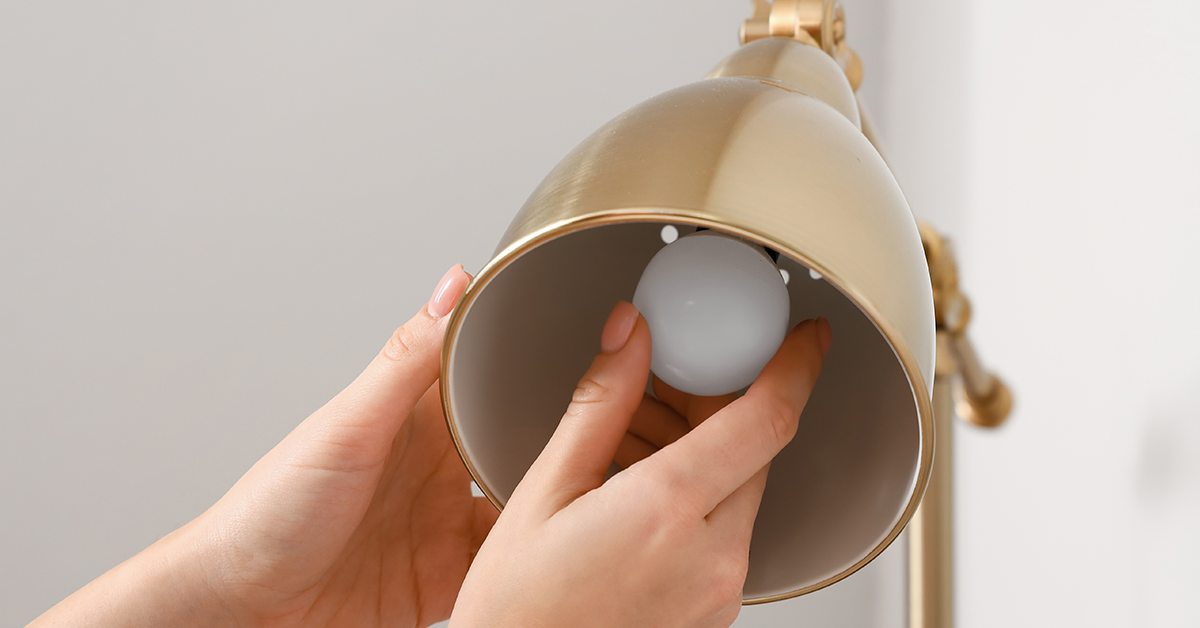 And for those who loathe the "big light" or shake at the thought of harsh, blinding, blue lights – LED bulbs come in a variety of color temperatures, ranging from bright white to warm. So, you don't have to sacrifice the integrity of your warm, cozy space for the sake of efficiency.